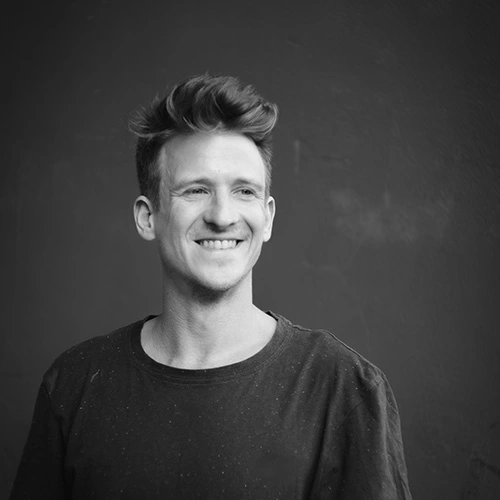 I am your friendly digital marketing strategist and autodidact wordpress web developer based in The Hague with a strong focus on user experience and search engine optimization.
My heart and brain operate in three languages (NL+GER+EN). This enables me to create multilingual digital strategies for long-term online success based on unique websites, loved by users and search engines. How can I help you?
Here you will find a number of projects I did in the past. Of course you will only find the ones of great success, all the others you will find on page 2 of the Google search results.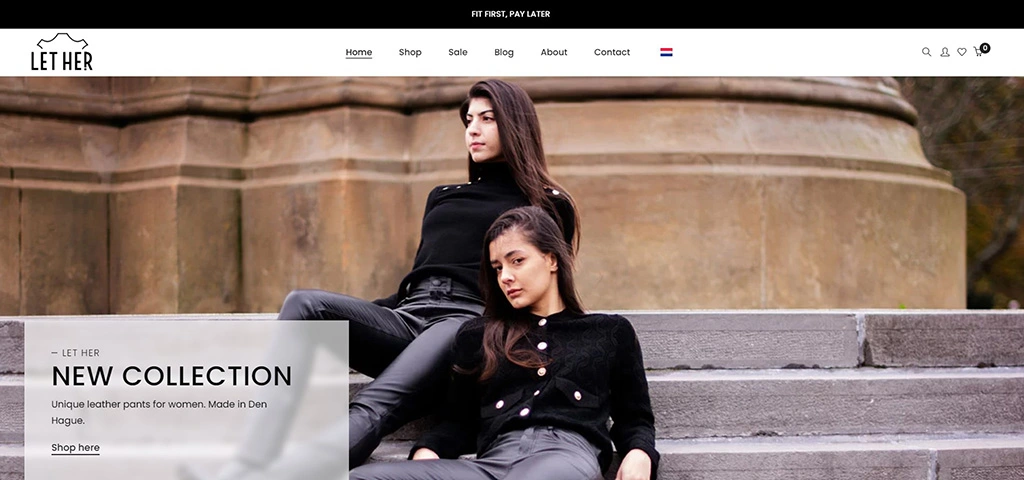 Implementation of technical measures to improve loading times and indexing. On-page improvements and realisation of a content strategy to increase reach.
As you can see, I have a knack for crafting websites across various niches. But what truly unites all of them is the presence of remarkable personalities behind each website. For me, it's not just about the money; it's about that strong and deep connection I share with my clients.
I am working with authors, real estate agents, ski YouTubers, architects, doctors, contractors, therapists, and the list goes on. It's been an incredible journey with each unique individual.
However, I'm not content with just that. I have a dream – a wild one, mind you! Picture this: One day I will exclusively collaborate with visionary entrepreneurs and companies that are making a profound impact on our beloved Earth and communities. Call me an idealist, but that's the vision that propels vizzzible forward!
So, if you're out there changing the world and looking for a website that's as extraordinary as you are, let's join forces and leave an indelible mark on the digital landscape together.
If I would briefly sum up a few key-reasons why clients love working with me (I know you like this, because your time is scarce and valueable), it would go something like this:
Don't believe me? I like you – never trust a single source! Let's ask my dear clients and partners, what they think!
You know about your painpoints, do you? Let's see which one of these make you itch:
While these might not be the only pain points you face, they sure are some of the most common ones.
Sometimes, the challenges are refreshingly straightforward, like needing an online shop to unleash your awesome products, or craving a exclusive members area for your video courses – where entry is granted only to your paying customers. Oh, and how about enabling visitors to effortlessly book a trip on your booking platform or rent their dream house via your local real estate catalogue website? Trust me, the possibilities are as boundless as your imagination!
So, hit me with your most daring dreams and delightful wishes for your website – I'm all ears, and I'm more than ready to turn those visions into an online reality that'll have everyone talking!
Some people still don't understand the difference between their employees and me as a freelancer. To prevent further confusion, let us clarify how we work together and live happily ever after.
With every potential client, I embark on a bespoke onboarding journey, finely tailored to your needs – whether it's unleashing the power of search engine optimization, crafting a stunning new website, or riding the Google Ads wave.
My main objective during this onboarding is to get to know you, your company, and your coveted target audience. Think of it as a courtship of digital proportions. Usually, we'll have a personal tête-à-tête or a virtual powwow, followed by a breezy questionnaire, where I dig deep for first-hand intel. Once that's done, brace yourself – because I'll dive into my own research and analyses. I'll uncover the technical status quo of your website, your rankings, your sneaky competitors, your incredible products and services, and so much more…
Now, before I sweep you off your feet with an offer you can't resist (just kidding, of course you can!), there are a few secondary goals I seek to achieve:
Do we make a good match?
Can I help you to grow with my services?
What tools and services do we need to let you grow?
To what extend does your budget meet your expectations? 


Once I've weaved all these elements together into a tapestry of insights, I'll present you with an offer, which can then be discussed. However, here's a little secret: I'm not all about sweet-talking. If I sense that I might not be the digital soulmate you need, I promise to be honest about it. Because, at the core of everything, what I truly crave is honesty and trust – the bedrock of any successful collaboration. So, let's make that our guiding principle, shall we?
After working with a diverse range of 40 clients, I've come to realize that pricing should embody two essential elements – fairness to both parties involved and a realism that aligns with the client's expectations. As such, I steer away from imposing a fixed price for specialized services. Instead, the pricing of my services varies based on three key factors: complexity, toolset, and scope.
However, I understand the importance of transparency, so allow me to offer you a glimpse of the possible price ranges, which have been shaped by my experience:
What is the price of a new website?
A unique portfolio website

4,000,- to 6,000,-

Catering to a small service company, featuring a contact form, several engaging sub-pages showcasing their services, and a collection of insightful blog pages

A more extensive website

5,000,- to 8,000,-

Encompassing an online shop, integration of min. two online payment methods and bilingual blog functionality.

A highly customized website

Starting at 10,000,-

Boasting an integrated online shop/booking platform, a coveted members area, and meticulously crafted, individually optimized texts on every page, along with a treasure trove of 10 ready-to-publish blog posts, three languages upwards.
Please bear in mind that these estimates serve as a guide and encompass an all-inclusive package, consisting of a brand board, web design, development, basic SEO, page speed optimization, and the seamless configuration of website analytics.
Mighty Medium

650,-/month
Regardless of your chosen package, I'm dedicated to achieving excellent results. We provide comprehensive SEO, encompassing technical, on-page, and off-page optimizations. The only difference is the monthly investment.
Our journey begins with a strong foundation. We'll connect your site to vital tools like Google Search Console, Analytics, and Ahrefs. We'll also conduct a thorough technical analysis to understand your site's architecture, ensuring customized strategies for peak performance.
For a deeper dive into SEO possibilities, explore our dedicated page to uncover the intricacies of these transformative processes.
I know that effective communication is the foundation of successful projects. Embracing Steve Jobs' wisdom, I strive to minimize unnecessary meetings to boost productivity.
Throughout your website project, we conduct six essential milestone meetings: onboarding, two for design, two for development, and a final phase gathering. Your valuable feedback is crucial, so kindly share it at least two days before each milestone.
Throughout your SEO project, we'll have an initial phase with a few extra meetings to set the groundwork. As we progress, we aim to transition towards quarterly meetings for streamlined communication.
Honesty and transparency are our cornerstones. If any challenges arise or mistakes happen, I address them promptly, offering effective solutions. I appreciate proactive communication, especially regarding potential delays.
My communication channels include Slack, Asana, Business WhatsApp, Google Meet, Zoom, and Email – ensuring seamless project management.
I've taught myself numerous things, firmly believing that humans can learn almost anything when their curiosity is piqued. That's why I regularly blog about my favorite topics such as digital marketing, search engine optimization, and website development. Additionally, in the near future, I intend to invite industry experts to contribute to the blog, providing a platform for their expert voices. Has this piqued your curiosity?